Projects
Some of Northern Tilth's projects include:
USDA NRCS Comprehensive Nutrient Management Plan Development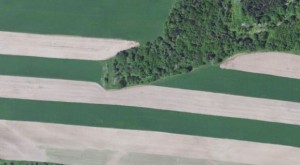 New England Farms,  Northern Tilth has developed over 200 Comprehensive Nutrient Management Plans (CNMPS) for New England farms participating the in the USDA NRCS's Environmental Quality Incentives Program (EQIP).  Plans include whole farm nutrient management planning and engineering designs for manure storage systems, composting systems, heavy use area protection and more.  Farms for which Northern Tilth has completed plans in Maine, New Hampshire, Massachusetts, Connecticut and Rhode Island range in size from small beef operations to dairies milking up to 2,000 cows.
CCREF Compost Sampling Videos
Northern Tilth scripted, directed and narrated the Composting Council Research & Education Foundation's (CCREF) compost sampling protocol video series, which detailed proper compost sampling techniques. Northern Tilth also wrote a Companion Guide highlighting the main points of the video, which can be taken into the field for reference. Click the images below to watch.
Residential and Commercial Organic Waste Stream Characterization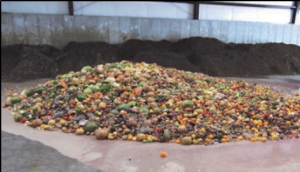 California Client.   Northern Tilth developed a sampling and analytical plan and performed sampling and chemical and physical characterization of an organic waste stream mechanically separated from MSW post-collection.  Characterization was used to determine potential recycling options (including composting and anaerobic digestion) for this organic waste stream.
Food Waste Co-Digestion Greenhouse Gas Emissions Analysis
New England Client, Northern Tilth completed an in-depth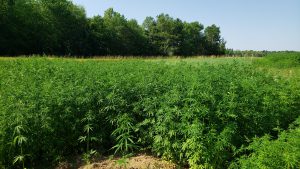 GHG assessment comparing three strategies of managing food waste, including co-digestion at a WRRF, composting  and use and carbon sequestration.  The assessment included a peer review and landfilling.  The assessment involved a detailed analysis of the impacts of these management strategies to carbon dioxide (CO2), methane (CH4) and nitrous oxide (N2O) emissions related to anaerobic digestion, materials transport, energy recovery by a major national engineering services firm.
Manufactured Topsoil Recipe Development for Slag Heap Reclamation Project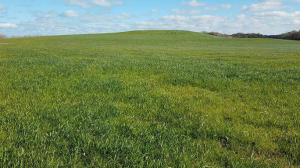 Midwest Client.  Northern Tilth worked with client to develop a topsoil blend consisting of steel slag residue and food waste/yard waste compost for establishing a long-term grass ecosystem to act as a vegetative cover for a 60-acre slag heap.
Food Waste/Manure Digestate NMP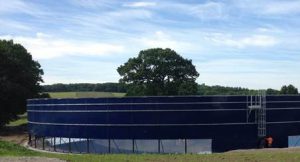 from agricultural fields.New England Client,  Northern Tilth fields. developed a Nutrient Management Plan complying with all state and federal NRCS manure management regulations for 10,000,000 gallons per year of digestate coming from an on-farm anaerobic digester taking in a combination of manure and food waste.  The completed plan provides for recycling 100% of the digestate while maximizing crop yields and minimizing plant nutrient run-off from agricultural fields.
Development of a Web-Based Greenhouse Gas Emissions Calculator
Agri-Cycle Energy, New England.  Northern Tilth worked with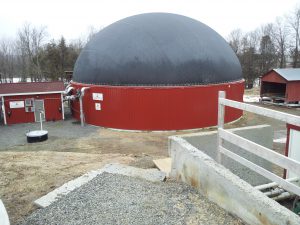 Agri-Cycle to develop a web-based greenhouse gas emissions calculator that provides carbon accounting for recycling food waste through Agri-Cycle Energy's innovative collections and anaerobic digestion program.
Chicken Manure Composting Technical Services and Resource Management Planning
Pete & Gerry's Organic Eggs, New Hampshire.   Recipe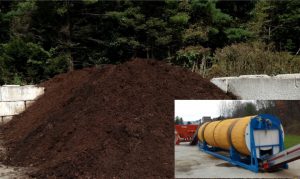 development for chicken manure composting operation for New England's largest producer of organic eggs.  Recipe maximizes use of by-products generated on the farm and other low cost feedstocks in order to generate a high value finished compost for use in organic agriculture.  Northern Tilth also provided long-term chicken manure management planning to determine the most cost-effective approach to integrating both a land application program and a composting program for the material.
Source Separated Organics Characterization
Northeastern U.S. Client,  Northern Tilth developed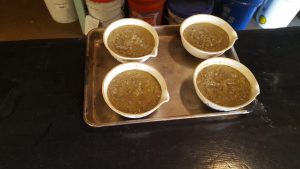 a sampling and analytical plan for determining the characteristics of collected source separated organics (SSO) as it as-generating potential andthe occurrence of physical relates to biogcontaminants in the material.  As part of the project, Northern Tilth set up an on-site laboratory and standard operating procedures to allow for high volume, low cost analysis of the SSO by the client.
Nutrient Management Planning and Fertigation Development
R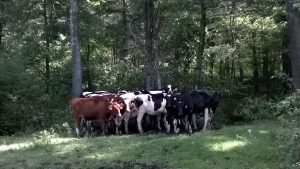 ichardson's Dairy, Massachusetts.  Developed a plan to improve soil fertility balance and soil health using a combination of dairy manure, process water from the ice cream production facility and compost on all of the fields managed by one of New England's premier ice cream producers.
CCREF Air Emissions
In collab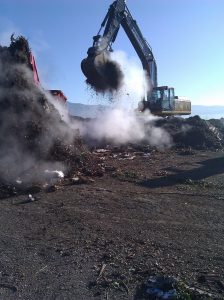 oration with Dr. Sally Brown, Northern Tilth conducted extensive research and interviews to complete a literature review and analysis for the Compost Council Research & Education Foundation (CCREF) with the goal of providing a third party analysis of current air emissions testing protocols for compost facilities. Northern Tilth and Dr. Brown identified current air emissions testing methods at compost facilities, assessed the effectiveness, pros and cons of the current methods, and examined existing possible alternative approaches.
Food Processing Digestate Characterization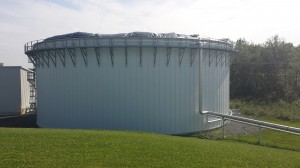 Provided a comprehensive soil amendment characterization of an anaerobically digested food processing by-product.  The study included a determination of nitrogen mineralization rates, phosphorus and potassium availability and the impact of the digestate on soil pH, organic matter and plant micro-nutrients.  Results of the study are being used to refine application rates for the 15,000 cubic yards of digestate that is applied to agricultural soils.
Development of Digestate Land Application Program
Village Green Ventures, Brunswick, Maine.  Northern Tilth provided permitting, nutrient management planning and compliance services in the development of an agricultural land application program for digestate from an anaerobic digester that is deriving energy from wastewater solids and food waste in order to provide electricity for an industrial park at a former naval air stati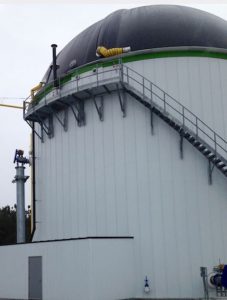 on.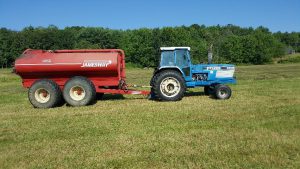 Design, Planning and Grant Procurement for Dairy Manure Composting Operation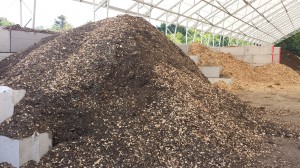 Otter River Farm, Winchendon, MA.  Worked with Otter River Farm to design a 10,000 ton per year covered composting operation.  Successfully procured  grant money from the USDA NRCS and Massachusetts Department of Agricultural Resources for the farm to help build and cover the facility.  Converted the existing windrow composting operation to aerated static pile composting to reduce the footprint of the facility, helping to improve surface water quality and reducing compost processing time.
Phosphorous Run-Off Reduction Field and Bench-Scale Trials
In collaboration with RMI and with the support of a grant from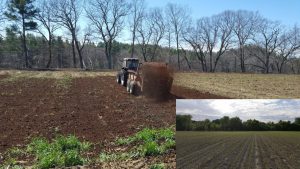 the USDA's Conservation Innovation Grants program, Northern Tilth has initiated field trials on farms in Vermont and New Hampshire investigating the potential use of Water Treatment Residuals (WTRs) to reduce phosphorus run-off from agricultural soils.  The study includes a complimentary bench-scale trial using soil incubations of WTR/soil blends to more precisely characterize the soil phosphorus reactions with WTRs.  As a final deliverable for the project, Northern Tilth will be developing best management practices for the use of WTRs to reduce soil phosphorus run-off.
Biochar Bench-Scale Soil Fertility Study
Conducted a bench-scale soil incubation study for RMI in Holderness, NH, investigating the biochar-like properties of a high carbon ash material.  The study included nitrogen mineralization determinations and plant growth trials.
Conversion of Disturbed Land to Agricultural Land Using Residuals
Northern Tilth has been working extensively with Resource Management, Inc. of Holderness, NH to develop and improve the quality of topsoils manufactured from paper mill residuals and otherwise low-value sand to re-vegetate disturbed land.  Most recently, these topsoils have been used to convert barren land into productive hayfields.  In addition to creating agricultural land from formerly disturbed land, these projects sequester greater than 40 tons of carbon per acre.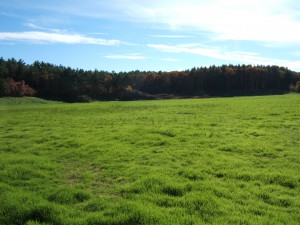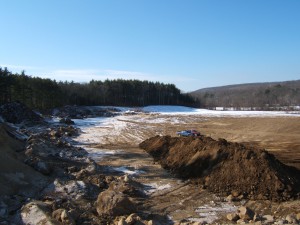 Organics Recycling Feasibility Study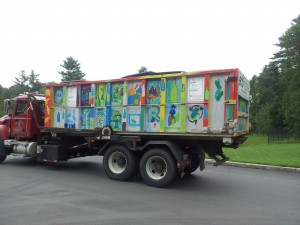 In association with Coker Composting & Consulting, Integrated Waste Management Consulting and Tech Environmental, Northern Tilth completed an organics recycling feasibility study investigating collections, processing and marketing for residential and commercial source separated organics (SSO) for ecomaine, a solid waste agency serving over 40 communities in southern Maine.
Conservation Plans Supporting Organic Transition (CPSOT)
Northern Tilth ha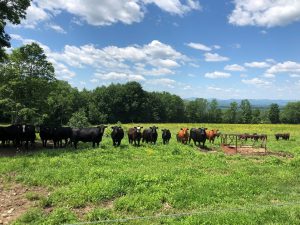 s worked with small farms to help them prepare to apply for organic certification. The plans included nutrient management to improve soil fertility and health in compliance with National Organic Standards, infrastructure recommendations to address resource concerns, and assistance with completion of application paperwork.
Spent Seaweed By-Product Recycling
Northern Tilth completed two years of agricultural and topsoil blending field trials for FMC BioPolymer, a carrageenan manufacturing plant that generates 23,000 tons per year of Algefiber, a spent-seaweed by-product.  Prior to Northern Tilth's work, all of the Algefiber was disposed in a local landfill. Based on the field trials and extensive materials characterization, Northern Tilth permitted and initiated a recycling program that currently handles 100% of the material.
Seaweed Processing By-Product Use as Road De-Icing Agent
Permitted and implemented a pilot program using seaweed shakings as a substitute for road salt in sand/salt blends for road de-icing projects in Maine.
Development of a Water Treatment Residuals Recycling Program
Based on field trials, N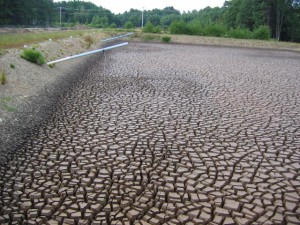 orthern Tilth demonstrated that the Kennebunk, Kennebunkport and Wells Water District's water treatment residual could be successfully used as the mineral component in manufactured topsoil. Northern Tilth obtained the first water treatment residual recycling permit issued by the Maine Department of Environmental Protection. Northern Tilth continues to work with the water district in developing topsoil blends that are used by local contractors to improve the qualities of commercial topsoil.